A Tradition of Quality and Service Since 1975
Since 1975 Custom Printing's philosophy has been
"Whatever it takes to get the project done right and on time;
the way you want it when you need it"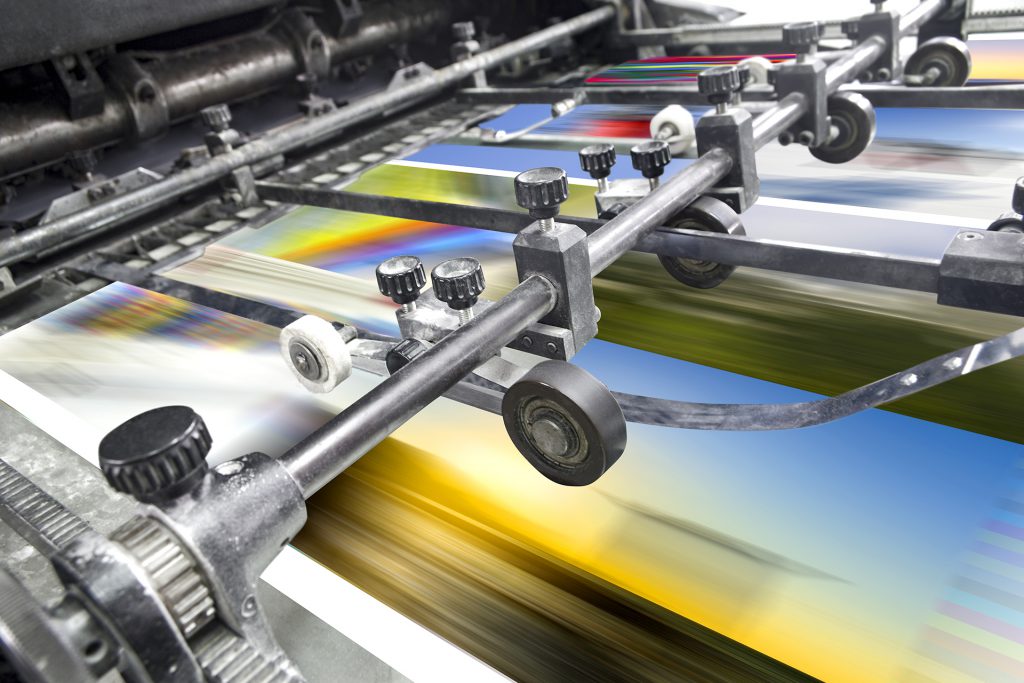 At Custom Printing, quality print making is not a problem for our craftsmen—they know how to get it right! We've had that belief since our inception in 1975. Today, we're still pushing to improve our quality, turnaround and procedures. Custom's print pros are dedicated to their craft and are known as the best in the business.
If you can think it, we can print it—from direct mail campaigns, trade show collateral, posters, booklets, catalogs, and anything else you can think up. Whatever your next inspiration is, we accept your challenge.
Our wide-format digital print continues to get larger. Currently, we can print 64″ x 160 ft. banners that can be full color or even a color match to your Pantone color. Pull-up banners, posters, outdoor banners, as-well-as mounted standees are easily produced in our facility and can be done in just a couple of days. Our eco-solvent printer gives you the sturdiness and fade resistance of solvent printers with the eco-friendly process that today's products must have.
Wide format is also sometimes referred to as large format, and it got that name because it supports print rolls having widths somewhere between 18 inches and 100 inches. Anything over 100 inches would fall into a different category which is known as super-wide. This variety is generally used when it's necessary to create posters or banners, murals, schematics, architectural drawings, construction plans, or possibly trade show graphics. One of our most effective wide-format printers is a 64″ Epson Sure-Color printer.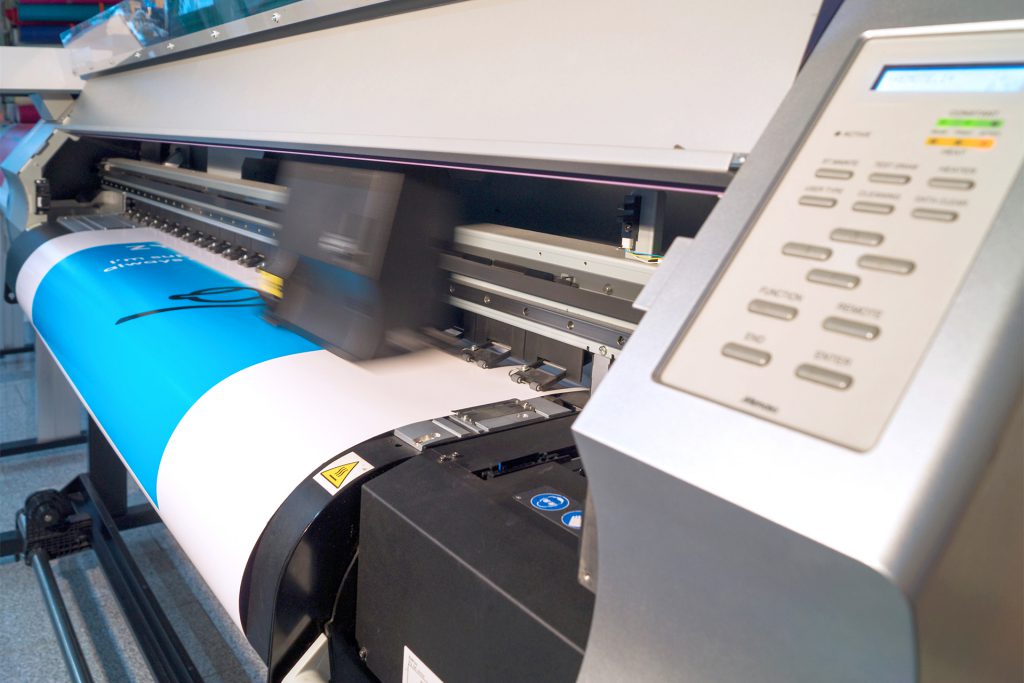 Our in-house letterpress department is unmatched. A Kluge 14″ x 22″ foil and embosser, and Heidelberg 22″ x 27″ die-cutter and gluer keep your projects handled by our pro's and not an outside vendor. We constantly add capabilities to our equipment line-up to ensure our clients get the best pricing and delivery possible. Our new Stahl Pharmaceutical folding machine can fold to a minimum of 11/16." We are the only commercial printer in our region with this capability in-house!
We have 5 different folders (including gate-fold attachments), collator stitcher, and auto-shrink wrapping that keep our workflow on track. We continue to increase the productivity of our wire-o binding, spiral binding and punching so projects small and large are capable of being completed quickly.
Our environmentally-friendly process to complete your eco-friendly project.
At Custom Printing we understand that digital print has limitations. We use our 45-years of offset- expertise and cutting-edge equipment to assist our digital side of the business so you don't notice the difference. The ability to print what's really needed rather than ordering more just to get an offset price break is one of the ways we keep you on budget and on track. 
Digital print is used to transfer digital-based images directly to a print medium like paper, and does not require a plate like offset printing does. A number of different sources can be used in digital printing, for instance PDF files or any other kind of desktop publishing files, and these can be transferred onto paper, card stock, vinyl, or even some kind of fabric. Our digital printers are all high-speed printers, capable of printing either in full-color or in all-black.
We get your message to your target audience on time, and ready for your recipient to take action.
Mailing and fulfillment services are often required on direct mail campaigns, and they help the whole operation to be accomplished more quickly and more smoothly. These days, automation has entered the picture, so that it isn't necessary to hire a number of employees for mailing operations. The fact that direct mail fulfillment services are now completely automated, ensures that processing is much quicker and that quality is more consistent.
The speed of carrying out a direct mail campaign using mailing and fulfillment services is now far better than at any time in the past, and that makes it a more economically viable alternative. In addition, mailing and fulfillment services allow for an economy of scale, which means that for mailings that range into the hundreds of thousands, the job can be very cost-effective while still reaching a very broad audience with your message. To accomplish highly efficient mailing and fulfillment, we use modern inserters, dryers, and computerized camera matching.
Commercial printing involves printed materials for businesses, often in the form of leaflets or brochures announcing products or services.
However, there's more than just one way to attain commercial prints, and depending on the specific job you have in mind, any one of several processes might be the most advantageous. You might choose to go with digital, large format, or offset lithography. Each of these techniques carries its own advantages, and on any particular job any one of them might be the most economic or the most aesthetically appealing choice. Our commercial presses range from 18″ to 40″ in printed size, and can print high-quality colors along with aqueous coating if needed.
In-house bindery can instantly convert any print project into a high-class, polished product. 
 This is a finishing process which binds together printed materials like magazines, calendars, booklets, address books and more. The type of stitching used for binding can consist of one of several approaches which add durability and aesthetic appeal to the finished product. Our in-house bindery equipment includes spiral binding, Wire-O, Saddlestitch, and Pefect Bound bindery all in house.
Similar to our mailing facility, we get your materials sorted and to the proper place on time, within budget.
Similar to our mailing facility, we get your materials to the proper place on time. With our inventory management and expedited processes, we make sure your materials get out quickly with the lowest shipping costs possible. Our relationships with our shipping partners ensure we get the proper treatment for your fulfillment projects.
Our commitment to the environment is the deepest shade of green. We hold a certification with the Forest Stewardship Council® (FSC ®), who is considered the gold standard for environmental responsibility for the print industry. The stringent social, economic, and environmental criteria upheld by the FSC® are considered the most far-reaching and the most effective for fostering well-managed forestry. We also have an environmental sustainability awareness and concern of our eco-footprint. That's why we are continually reviewing and improving upon our standards in sustainability, recycling, and waste and energy management.
We Want To Work With You!