Custom Printing Services in Camarillo, CA
Established in 1975, Custom Printing began in our family's garage. We work with a spirit of excellence to provide for all your commercial printing services needs around Camarillo, California. Our company provides various printing services, including wide-format printing, digital printing, in-house bindery, and more. In fact, our organization has evolved into a one-stop facility for all your trade show and marketing materials. We are more than ready to solve your most challenging projects with competitive pricing that suits your budget. 
Commercial Printing Services in Camarillo, CA
Commercial print often includes brochures or leaflets that announce services or products. However, you can obtain even more high-quality commercial prints with us, like large-format, digital, or offset lithography. We have commercial presses ranging from 18 inches to 40 inches in printing sizes. You also can get top-notch colors printed with aqueous coating if needed. Visit our location in Camarillo, CA or online here.
High-Quality Litho Printing in Camarillo, CA
High-quality lithography involves a technique based on the non-mixing quality of oil and water. A metal plate or lithographic limestone does the actual printing. Also, modern lithography uses a polymer coating to create an image that is text/print artwork that will print a high-volume run of magazines or books. 
Custom Booklet Printing in Camarillo, California
You can get customized booklet prints you need with us. We have various options, such as premium coatings or uncoated stocks with high-quality finishes or cardstocks to utilize for durable covers and pages. 
Custom Catalogue Printing in Camarillo, California
You can get top-notch printed catalogs to showcase your products as attractively as possible to customers. Catalogue printing is very important to certain industries therefore we take pride in developing high quality printings for our clients in Camarillo, California.
Full-Color Brochure Printing Camarillo, CA
Brochures are naturally promotional and used to inform the audience about services, products, or a particular organization. Thus, it is imperative to obtain high-quality services for outstanding visual representation. We will deliver top-notch work for you, guaranteed. 
.
Point-of-Purchase Display Printing Camarillo, CA
If you need marketing materials near promoted merchandise, we will deliver attractive and attention-getting printouts for your merchandise. You will be able to place them in your company's aisles or in its checkout area.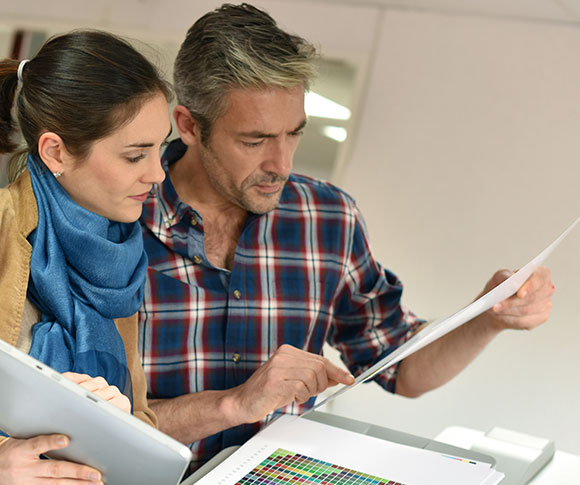 Digital Printing Services Camarillo, CA
When it comes to digital print, we also know that it has limitations. As a result, we use cutting-edge equipment and offset expertise to assist in your digital print needs. As a result, small quantities can be produced economically and quickly with our digital printers. We can help keep you on track and on budget with this service instead of your ordering more and paying an offset print price for prints you do not need.
Digital printing is very different from conventional print. With the use of a complex group of numbers and formulas capturing the image in pixels, an image is made for printing. Afterward, we will use the digital image to use the transfer of ink, toner, and exposure accordingly to reproduce the image you want to print.
Do You Need Custom Printing or Wide-Format Printing Services in Camarillo, CA?
If you want your company to have a competitive edge among the saturation of competitors in Camarillo and surrounding areas, you must get custom prints or wide-format print services sometimes. Whether you are announcing a new service, product, sale, or event, it will behoove you to get these services from a proven, high-quality company. Custom Printing is the way to go. 
Custom Printing Services in Camarillo, CA FAQs
For more information about our services, you can contact us at
805-485-3700
. Our office location is 2001 Cabot Place, Oxnard, CA 93030. You also can contact us on our
online form
. Otherwise, the following are some of the most frequently asked questions:
<script type="application/ld+json">
{
"@context": "https://schema.org",
"@type": "FAQPage",
"mainEntity": [{
"@type": "Question",
"name": "Do You Provide Eco-Friendly Printing Options?",
"acceptedAnswer": {
"@type": "Answer",
"text": "We have a certificate from the Forest Stewardship Council, which is one of the highest institutions of environmental excellence. We're always reviewing how we can be more efficient and environmentally conscious."
}
},{
"@type": "Question",
"name": "Is Digital or Offset Printing Better for My Needs?",
"acceptedAnswer": {
"@type": "Answer",
"text": "This will largely depend on what you need for your project. We would be happy to walk you through which option would be more beneficial upon hearing your project requirements."
}
},{
"@type": "Question",
"name": "How Big is Wide-Format Printing?",
"acceptedAnswer": {
"@type": "Answer",
"text": "Currently, we can print up to 64" x 160' of printing material."
}
},{
"@type": "Question",
"name": "Do I Need to Pick Up My Printed Materials, or Can They Be Mailed to Me?",
"acceptedAnswer": {
"@type": "Answer",
"text": "Your materials can be mailed straight to you with no delay thanks to our advanced mailing system."
}
}]
}
</script>