Given the fact that digital printing has largely replaced offset printing, you might wonder if offset printing is still relevant in the modern world. Continue reading below to learn the answer to this question, while keeping in mind that whatever kind of litho printing you might need can be supplied in the highest quality by
Custom Printing of Oxnard
.
Contact us
with any inquiries you might need, or to get a quote for a potential project.
What is Offset Lithography Printing?
Offset lithography is a mass-production printing technique in which an image on a metal plate would be transferred to rollers or rubber sheets, before being finally transferred to a print medium. The print medium is generally some kind of paper, and it never comes into direct contact with the metal plates, which is the primary reason that the plates enjoy an extended operational life. The flexible rubber sheets easily conform to the print media, thereby facilitating a print process that can be used on even rough surfaces such as cloth, wood, or canvas. The biggest advantage of using offset lithography is that images can be transferred consistently with very high quality, and the technique can be adaptable to any volume of printing runs.
What is Lithography Printing Used For?
The primary usage for lithography printing in the modern business world is when it's necessary to print a high volume of books or magazines. This is especially true when the books or magazines contain color illustrations because lithography can present these illustrations in high quality, with consistent visual appeal. Modern lithography calls for a polymer coating to be applied to a metal plate, or sometimes to flexible plastic. Any image can then be directly printed from the plate, or it can be off-set by transferring an image onto a rubber sheet for eventual print and publication.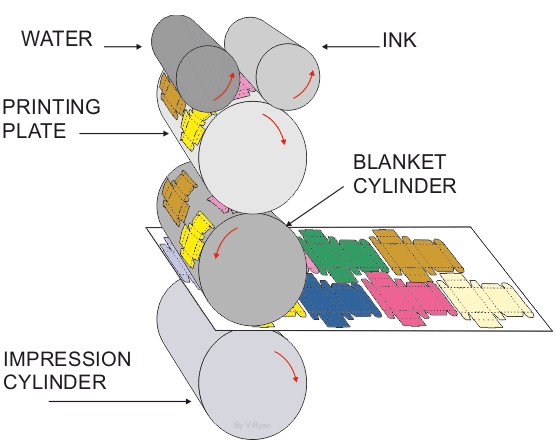 Why is Lithography Important in Printing?
Lithography is still very important in the world of print today, despite the inroads made by digital printing, which is a preferred method for low-volume runs, and for projects requiring fast turnaround. Lithography is generally the preferred print method when it's necessary to print a medium-volume print run or one which includes a huge number of copies. The consistency offered by lithography makes it very appealing for high-volume print runs, and it can be adapted to print out books, greeting cards, posters, and all kinds of marketing materials.
Advantages of Offset Lithography Printing
Direct print methods take an image or a body of text directly from a computer and cause them to be printed on a print medium. With off-set prints, a computer might create an image on a plate, and then that plate is used to print a number of copies on paper. Offset print methods can be very advantageous when you're creating a high volume of newspapers, magazines, or books, and it's economically more feasible to use the offset method when this kind of high volume is required. The image quality is consistently good when using off-set, because it leaves a very clear and detailed image whenever it comes into contact with the print medium.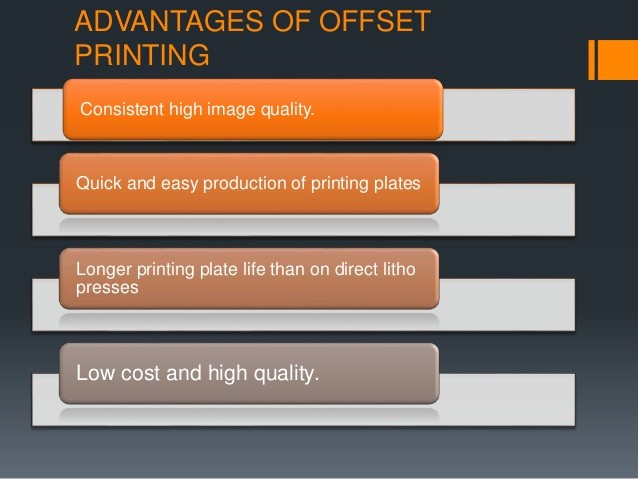 Disadvantages of Offset Lithography Printing
There aren't many disadvantages to using this print method, but there are a few. For one thing, there is a higher cost and a little more work associated with preparing the plates and going through the setup for these prints. Even though the quality of printed materials is high with these print methods, it's not quite as good as it might be with photogravure. It's also true that the plates used in offset printing are vulnerable to chemical oxidation since they are made of anodized aluminum. This requires that a little extra care and maintenance be afforded to these print plates, in order to prevent them from deteriorating over time.