It's important to get creative with your marketing tactics. While so many people are on social media, it's easy to get caught up in the various digital marketing options. Direct mail allows you to show up in the mailboxes of your target audience. Understanding how targeted direct mail works and why you need it can help you to get the one-up on your competition.
What is Targeted Direct Mail?
Targeted direct mail is a form of marketing where you promote your product or services to either potential or existing customers via their physical mailing address. A variety of items can be sent in the mail to help you with marketing:
Why You Should Start Using Targeted Direct Mail
You'll find that there are many reasons to use targeted direct mail to reach your audience. It's beneficial because it guarantees delivery to your audience, as they won't be able to block what comes in their mailbox like they can block a call or block an email.
#1: Physical Mail Offers Legitimacy
Many customers trust what they get in the mail over what they see online. In fact, less than 25% of the U.S. population will trust emails that they get from companies or brands. With so much spam and phishing emails out there, people are more likely to trust something they receive physically in the mail. It takes more time to send direct mail than it does to send an email, and with that comes legitimacy.
#2: It Offers a Strong ROI
There's an impressive return on investment when it comes to the response that you can get from direct mail. You can track its efficacy based on coupon codes, special phone numbers, and more. You can start small by choosing how many people you want to mail to. As you see how well it works, you can expand your reach by mailing to more people. Additionally, you will often see that direct mail has a higher ROI over email and social media, because you're measuring based on how many people have received and responded, over how many people have clicked onto a digital ad. Close to 100% of the people you mail to will receive your marketing material – it's only a question of whether they'll respond to it or not.
#3: It's Visible
There's something to be said about sending something to a customer so that they can hold it in their hand. It's a chance for them to read it over, set it aside, and pick it back up again. It's easy to show off to a spouse or to a co-worker. When you have a visible, tactile marketing device, it ensures that it doesn't get lost in an inbox or misplaced on a social media feed. People can choose to hang your marketing material on a bulletin board, on the fridge, or elsewhere so that it's there when they're ready to make good on the call to action. If you have a calendar, a magnet, or another item inside of the direct mail, it can ensure that your marketing piece stays around even longer.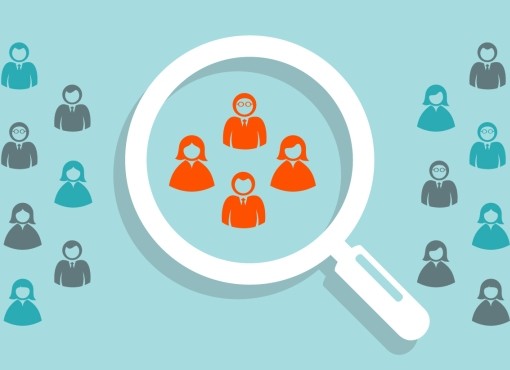 #4: Targeting is Easy and Effective
You'll find that it's easy to target people using direct mail. One of the reasons for this is because you're able to mail directly to a business or home address. Where do you get the information? It depends. If you're sending to existing customers, you likely have that within your marketing database. If you're sending to potential customers, you can buy lists based on various surveys of home ownership, buying habits, and more. By identifying your target audience, you can determine who you want to send to. Then, the targeting is effective because you know that the marketing material will land in a mailbox. You don't have to question whether it ended up in a spam folder or if people saw the digital ad or not.
#5: It's an Affordable Marketing Option
Targeted direct mail allows you to save money with your marketing. You're in control of how much you spend based on:
The quality of printing
The paper stock you choose
The weight of what you mail
The number of people you mail
When you're looking to get your marketing materials in front of as many people as possible, direct mail is often the best solution. Otherwise, you have to pay, and compete, for high-ranking websites and pay-per-click campaign solutions.
#6: Reach a Larger Audience
Think about how many people you want to reach. You can choose to use direct mail as a way to promote yourself locally or nationally. Send to a particular zip code or across the nation. It all depends on how much you want to spend. There are incredible possibilities. You can send out thousands of postcards for a lot less than it would cost for you to reach thousands with a social media campaign. Plus, people get the tactile presence of your marketing material.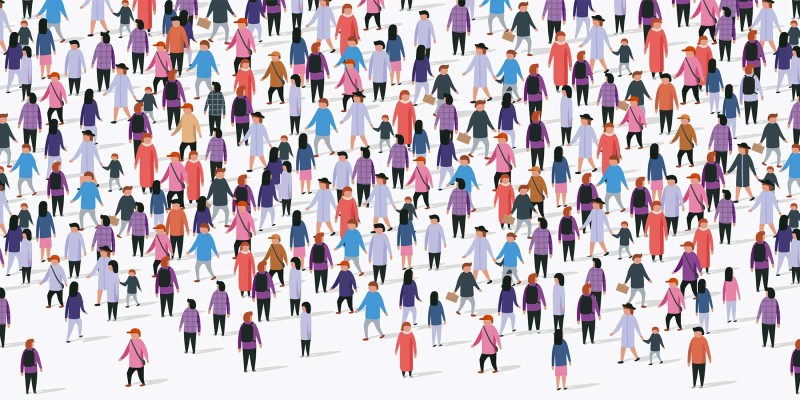 #7: Plenty of Personalization is Available
You can be as creative as you want with direct mail campaigns.
Choose the colors
Choose the card stock
Choose what you want to mail
Send different messages to different audiences
You don't have to follow many rules when you send direct mail to anyone. Instead, you simply have to design it and find the right printers. You can have all sorts of things arrive at personal mailboxes, so customers can learn more about your brand. With internet marketing, there are rules. You may be limited to certain images and verbiage. You may be limited to the number of people you can promote to at one time. Marketing should be easy. Think outside of the box, have some fun, and ensure that your message is being heard loud and clear because it's being delivered right into your target audience's hands.
Do You Need Professional Printing and a Direct Mailing Service?
At Custom Printing, we offer comprehensive direct mailing and fulfillment services. Targeted direct mail campaigns can be the marketing strategy that you need to tap into your true potential. By working with us at
Custom Printing
, we can print whatever you set your mind to – flyers, brochures, postcards, catalogs, and more. We'll print and ship, making it easy for you to focus on your operations while we handle the marketing. Contact us today to discover more about how our
direct mailing service
can help you.