Direct mail is still one of the best ways to reach your target audience. It ensures that consumers have a chance to hold your marketing material in their hands and interact with it. Understanding how to segment your direct mailing list can ensure you're getting the right material into the right hands.
There are plenty of ways to segment your mailing list. Consider who your audience is so that you can decide which segmentation method will work best for you.
Geographic
One of the most popular ways to segment your direct mailing list is by geography. This can be done by city, state, or even a particular location that people visit. Much of the way you segment will depend on your business.
If you're a brick-and-mortar location with several locations, you might base it based on your locations. If you offer e-commerce, you may decide to focus on various parts of the state, a region, or the entire country.
By choosing a geographic segmentation, it allows you to be specific within your marketing materials. Mention the city, focus on geographic markers, and get creative.
Demographic
You may want to separate your direct mail list based on their demographics. Some of the best ways to segment include:
Age
Gender
Income
Marital status
Life stage (parents, retirement, etc.)
One of the main reasons to separate by demographic is so that you can effectively provide solutions to their pain points. Identify with their individual needs so that you can increase the likelihood of getting their business.
This will also make it easier for you to promote relevant content so that your direct mail campaign hangs around for a while.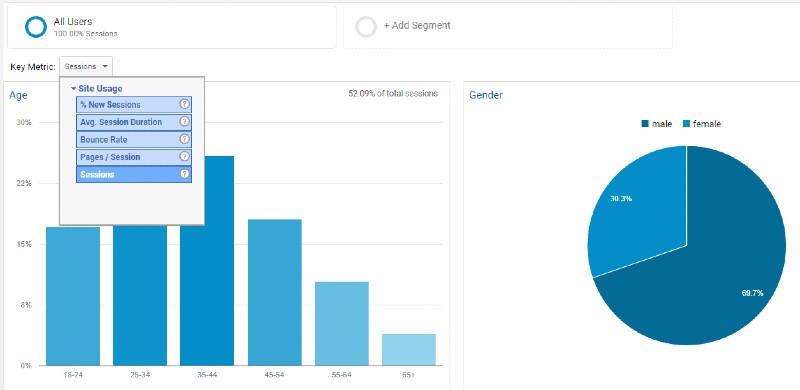 Purchasing History
Consider looking at your direct mailing list based on their purchasing history. You may have the people who purchase often, who have only purchased once, and who purchase on a set schedule (quarterly, once a year, etc.)
By segmenting in this way, you can address them in a more personalized way. Thank them for their last order or ask the generic question of why they haven't ordered in a while. Invite them to connect with you through a Facebook follow or an online coupon code.
Psychographic
Psychographic segmentation is often referred to as customer behavior. It allows you to create a few different customer profiles, so you know who gets what kind of pitch. Particularly when you have specialized products that don't appeal to the masses, this can be an effective way to segment.
Consider looking at values, interests, hobbies, personality traits, and more.
It will allow you to change the dialogue and even the graphics that you use and even point them toward a specific purchasing channel.
Sales Stage
There are various sales stages – and your approach to selling to customers will depend on the stage they're in. Just as you may send emails to your target audience based on stage, the same can go for your direct mailings.
There are generally three stages:
Awareness
Consideration
Evaluation
Talk to your customers and give them the information they need to get to the next stage. By addressing their needs, it will make it easier for them to stick with you. It may get delivered to their mailbox just in time for them to decide that you're the brand for them.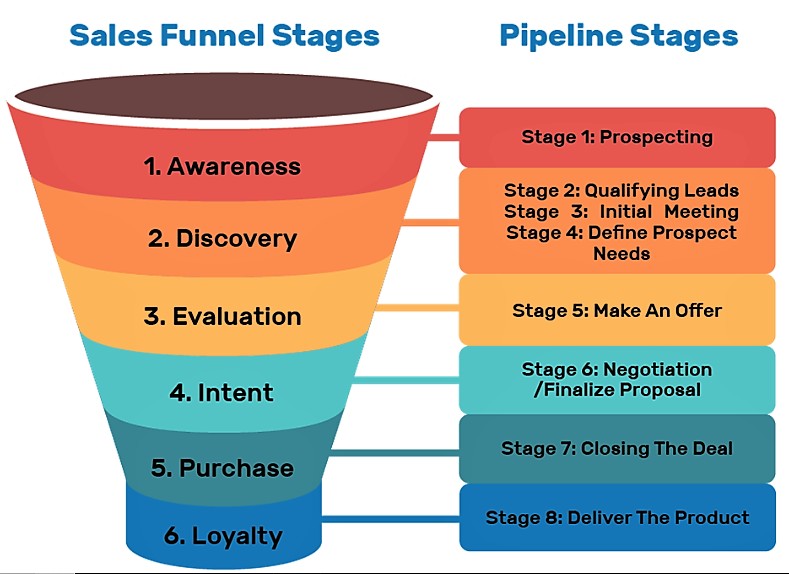 Amount Spent
If you have a variety of spending categories, you may want to segment your mailing list accordingly. You may have VIPs that tend to spend a lot of money without the use of any discount codes. You may also have the sales shoppers who will only buy with discount codes. Finally, there may be those who will shop only when something is promoted specifically to them.
You'll be able to decide how you want to send out coupons and what kind of content you wish to promote when you segment using the amount spent. Particularly if you use a content management system, it will be easy for you to segment your list as needed.
Firmographic
When you're preparing B2B mailings, let the businesses know that you identify with them. You can segment your mailing list based on the type of industry they're in or the type of business they're categorized as.
For example, you may want to break your mailing list by corporations, small businesses, and nonprofits. You may also want to break them up by such industries as food and beverage, service, legal, etc.
When you talk about the needs of a particular business, it helps to resonate with them more effectively. Appeal to who they are so that you can prove that you can solve their unique problems.
Last Interaction
Your customers may be interacting in different ways. You can segment them based on the last interaction they made – following you on social media, subscribing to your newsletter, or even purchasing from your website.
Sending them a message based on their last interaction can show a level of personalization they don't always see in direct mail campaigns. Anything you can do to stand out from the crowd can help you.
Get creative with the campaigns that you send out based on the last interaction – and invite them to interact with you using a different channel, too. If they subscribe on social media, invite them to sign up for your newsletter. If they are already part of your newsletter, invite them to follow you on social media
Special Events
Special events can be a fun way for you to reach out to your target audience using the information you've collected about them. You may want to segment everyone out based on their birthday or anniversary month. Each month, you can send out to a different group based on whether they're celebrating a birthday or an anniversary. Give them a discount code to visit your website or a free item when they come in to visit.
This can be a great way to nurture relationships with your existing customers.
For further segmentation, you can even choose to group out anniversaries by some of the major milestones – 1-year, 5-year, and 10-year. It can be a creative way to show that you value their business.
Send Off the Best to Your Mailing List
Once you've segmented your direct mailing list, it's time to get materials into the mail. From postcards to brochures to catalogs, we can help with it all.
At Custom Printing, we have the experience to help you with quality print marketing. We can provide you with high-quality printed materials and even help with the mailing. Targeted mailing offers the personalization you need, and we offer the accuracy needed to help you accomplish your marketing goals.
Contact us today to find out how we can help with printing and mailing.