The needs of a business can vary when it comes to printing. You may need a single banner or you may need 10,000 fliers. Understanding high-volume printing services will ensure that you consider the various components – and choose a printer that is capable of delivering. What is considered high volume printing? It has to do with not only the quantity but also the speed at which you need the printing performed.
What is High Volume Printing?
High volume printing is considered to be any large quantity of printed items, whether it be fliers, ID cards, brochures, or anything else that you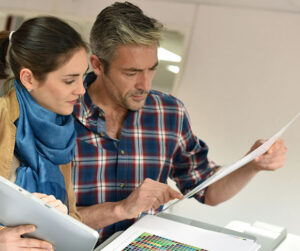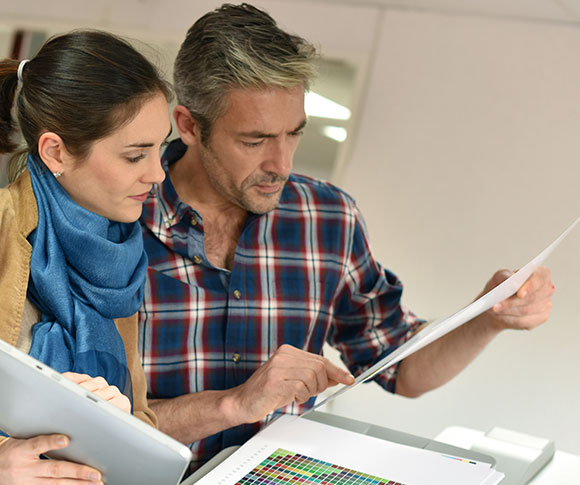 might need.
While there are quite a few color, and black and white LED printers that are capable of providing a high-volume output, it is often easier to work with a professional printing company. The reason is to ensure you get the quality on every page without having to worry about having the needed supplies on hand to perform the printing.
High volume printing services are used to dealing with hundreds or even thousands of a particular file to be printed. More importantly, a fast turnaround can be achieved so you have high-quality prints in your hand when you need them.
What to Consider with High Volume Printing
You may have some printers within your office to help you print off things that you need right away. These printers may be used to create a template, provide a rough draft, or even offer the immediate printing that is needed.
As soon as you realize that you need high-volume printing, you have to consider working with a professional. There are a few reasons for this:
You demand the highest quality

You don't want to invest in the high-volume printing technologies

You don't have the manpower to oversee the printing process

You don't want to cover the cost of maintaining the equipment and the supplies
As such, you work with a printer that is capable of providing you with high-volume printing. This means that you work with a commercial printer who can offer you the type of printing that you need. This can be either offset printing or digital printing – and Custom Printing, Inc. offers both. We can discuss the pros and cons of each so you can determine which one is right for your project.
Choose the Right Printer
Choosing the right printer will allow you to get the high-volume printing that you need. You can have full control over the outcome, and you can take advantage of more features than what an office printer would give you.
At Custom Printing, Inc., we'll talk to you about such things as:
Cost per print

Paper quality

Ink quality

Finishing services

Mailing services
We can work with a number of budgets to ensure you get the high-volume printing you need without breaking the bank. Additionally, we can help to improve productivity within your business by handling the printing, mailing, and more. No quantity is too low or too high for our professional printing team.
When you're ready to get quoted on our high-volume printing services, contact us to learn more about what we can do for you. We'll make sure that we meet your deadlines while providing you with high-quality prints each and every time.