Looking for oversized posters for a graduation party or special event? Maybe a point-of-purchase display, business presentations, or vinyl banners? Wherever you need to make an impact, there are a multitude of items — whether you want 1 or 1,000 — that can be printed on a large (or wide) format printer.
If you have an idea of what you'd like, the next step is defining the details. Will this be displayed inside or out? For how long? Does it need grommets for hanging or mounted on a stand? What are the advantages of large format printing over offset? What kind of materials can be printed on? What are the costs? For picture perfect results, let's break it all down.
What is Large Format Printing?
Types of Printers and Materials: There are several kinds of large format printers. Flatbed printers run materials through horizontally and are typically used for thicker materials like wood, foam board, cardboard, metal, or PVC. Roll-to-roll printers use large rolls of vinyl, canvas, paper, or other types of materials. As one roll is printing, the finished product is spun on to the other roll. With hybrid printers the parts can be switched to make either a flatbed or roll-to-roll, depending on the project.
Inks: RGB, CMYK, PMS, UV… these consonants are all about color.

RGB stands for red, green, blue, and are what you see on your computer screen and images from your phone. The three primary colors are combined to create a variety of hues and tones.
With CMYK (cyan, magenta, yellow, and black), colors are removed, or the millions of dots used to make up an image (DPI or dots per inch) are sized differently or are closer or farther apart to give the illusion of lighter or darker. CMYK is typically used for large format or other digital printing sizes.
But some digital printers can also create sharp, high quality pieces using PMS (Pantone® Matching System). PMS or spot colors are created by combining a special mix of base pigments to get just the right combination that's not possible using RGB or CMYK. There are currently over 1,800 different options, including metallic and fluorescents.
UV is ultra-violet, used for non-porous surfaces or items displayed in direct sunlight. The biggest advantage to UV ink is its environmental benefit — you can use less with the same result, plus they're more durable, reducing costs and waste.

Special Requirements: Some projects require grommets or double-sided printing or special stands to hang the final piece. Be sure to check out all the options — and pricing — before committing to a vendor.
What are the Differences Between Large Format Printing and Offset
Offset printing uses plates and wet ink, requiring an extensive set up process, press checks, and long drying time. But with offset, the quality of printing, color reproduction, and (in some cases) paper options are high. Plus, the higher the quantities, the lower the costs — in set up, time to print, and paper.
The downside: since it requires plates (one for each color), the turnaround time isn't as fast and if there's an error, more cost goes into producing new plates and getting the press up and running again. And any special treatments or additions like folding, stitching (the print term for binding), or embossing need to be done on a separate machine. If offset is the direction you want to go, finding a quality printer — with a lot of print runs, operators with experience, and an eye for detail — is essential. The process of lining up four (or more) plates is a science… not a given. It's also best to see a proof before they print the entire batch, and if possible, be on hand to take a peek at the finished product as it's coming off the press to ensure you're getting the best quality for the price — re-doing print runs can be costly.
Digital printing, on the other hand, is ideal for low quantities, set up is quick and easy (which means faster turnarounds), and printing takes little, if no, drying time. Plus, it's an inexpensive way to print black and white, and you can customize variable data like names and addresses for each piece you produce. Probably its biggest advantage is the size of print options you have.
The drawbacks are sometimes digital printing is lower quality than offset and depending on the vendor, may be limited in the types of substrates you can print on. Plus, if you have embellishments like foil stamping or special coatings, offset is better suited.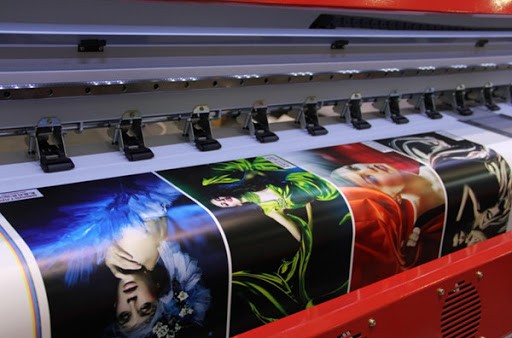 Are Digital Printing Services Expensive?
It depends. If you have a project where you need 1 to 1,000 pieces that are individually customized or has multiple pages that need collating by tomorrow, it can be very cost effective. But if you have more than 1,000 pieces to print, there are special collating or stitching needs, and timing isn't as tight, it might get a little pricier because you're paying per piece.
Where do I Begin?
Not everyone is a printing expert. And even if you now have a better understanding of the process, we might not have solved your biggest dilemma: where do I begin? Start with
Custom Printing
. We can help you find the answers to all your questions about large format printing — even the ones you didn't know you had. Give us a call today.