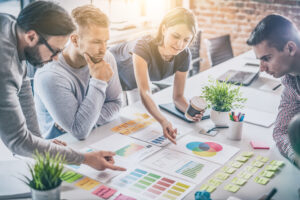 It's time to stand out with custom printing ideas. Whether you want something large or small, something to display or something to hand out,
Custom Printing Inc.
has the
commercial printing
means to help you. Individuals, organizations, and
businesses
have depended on our professionalism and high-end printing for decades. Now, learn about the many custom ideas that are available to you to help you reach your goals, whatever they may be. Custom printing allows you to present yourself in a unique manner. Competition is fierce, and the printed tools you use have to stand out. Otherwise, you appear as a carbon copy of the organizations and companies that have come before you. Consumers won't trust you and you won't have the means to grow. Printed materials can be used to educate, introduce, and promote. However, you choose to use them, they need to be carefully chosen. There's no need to depend on just one print idea, either. You can embrace a full selection of printed materials to help you expand in various aspects. One material can be used to promote your business, another can be used to promote a particular event, while another can help you with your networking strategy. By choosing a custom approach, you're able to control more of the details – the size, the color scheme, the print medium, and more. With the help of our printing experts, we'll ensure that you have the effective tools to compete. We understand you have questions. We'll help you every step of the way. We can provide samples so that you can see and feel the difference between print mediums. We can work with the graphics that you provide or partner you with a graphic artist. Additionally, we can print as many or as few of an item as you need. Simply upload a file and begin exploring your options. Once you have custom-printed items, you'll be able to get people to listen. They'll hear your message and remember your name.
Custom Booklets, Catalogs, and Full-Color Brochures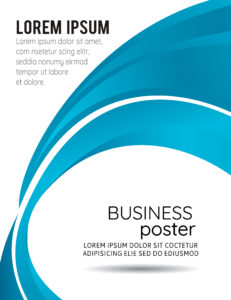 Promote your business in a way that allows people to page through your product line. People may fold pages, make notes, or bookmark certain sections. All of these things can only be done with printed marketing tools – not digital ones.
Booklets, catalogs, and brochures can be a great way to bring your products to life. Share vibrant photos of your products along with text that explains the features and specifications.
To really stand out, you'll want to consider a few important features:
Title art
Quality of graphics
Spacing on text
Quality of the paper everything is printed on
How the booklet or catalog is bound
Whether you have a dozen products or thousands, we can work with you on the black & white or full-color solution that fits your marketing needs and your budget. Asking for samples can also help you make the important decision about what components are a must-have.
By providing a marketing tool in the hand of consumers, they can take their time browsing. A physical reminder can also make it easier for you to convert consumers into customers – and even enjoy the benefits of repeat customers.
Booklets and brochures can be used for organizations, too. Give people more insight into who you are and what you do. The printed information makes it easier for people to review the information on their own. Plus, as your printed tools are dispersed, more people will find out who you are.
Visibility is critical, and you cannot always depend on the internet. Booklets, catalogs, and brochures can be printed in various sizes and with as many pages as needed to ensure you can tell the world what you have to offer.
Custom Printing Posters and Banners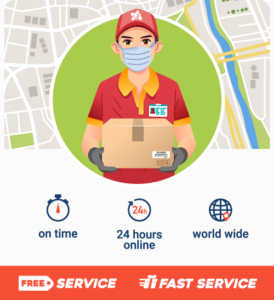 It's important to attract attention to who you are and what you have to offer. Posters and banners can be used to tell people a variety of details:
Name of your business
An upcoming event
A sale or special
With Custom Printing Inc.'s
wide-format printing
, you're able to obtain the posters and banners that will turn heads. By using vibrant colors, eye-catching fonts, and more, you can stand out. Once you have captured your target audience's attention, you're halfway to your goal. You'll want to consider whether you need the printed materials for indoor or outdoor use. After all, if you're going to pay for printed materials, you want them to hold up for as long as possible. While interior signage can consist of paper and cardstock, exterior signage will need to be considerably more rugged. And, if the signage will be hung, you'll want grommets to ensure the signage doesn't rip, tear, or curl in the wind. Posters and banners can be printed in a number of sizes. It all depends on where they'll be used and how far your target audience will be. The size will vary considerably if people are walking by versus driving by. Further, if your sign will be one of many, such as in a trade show environment, you'll want the custom touch to ensure your sign is capable of standing out. We provide you with the high-end posters and banners that allow you to get seen. More importantly, we'll make it easy for you to print your graphics so that you're able to brand yourself while telling people what they need to know about who you are and what you have to offer.
Custom Business Cards, Letterheads, Menus, and Point-of-Purchase Displays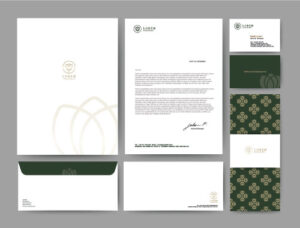 Every time you put something into the hands of individuals, customers, businesses, and society as a whole, you're telling them about your business. Poorly printed materials are going to give people the wrong impression. Outdated information will only provide you with problems. Business cards are a great way to ensure you're able to network. Letterheads allow you to show off your professionalism any time you send something by mail. Menus tell people who you are and what you have to offer. And, depending on whether you're a restaurant, a bakery, or any other establishment, you'll want to consider what kind of menu will work the best. Even point-of-purchase displays must be creative and customized. It can be what allows you to capture someone's attention so that you can sell them a particular item when they're in your store or at your booth.
Paper stock
, single-sided and
double-sided printing
,
large-format printing
, and more are some of the benefits of choosing Custom Printing. Stand out with custom
digital printing
and
mailing
ideas that will let you take your ideas, your organization, or your business to the next level. We're here to help every step of the way.
Contact us
today!